Good Morning Equines!!!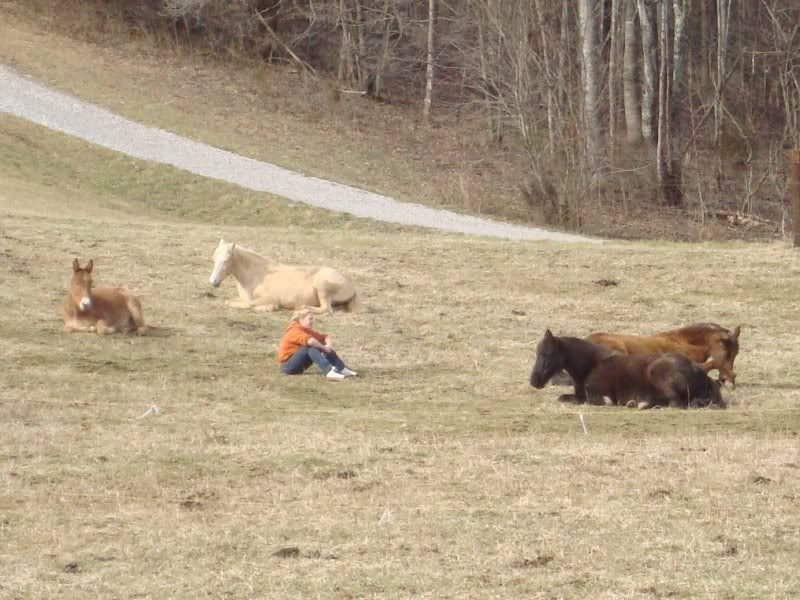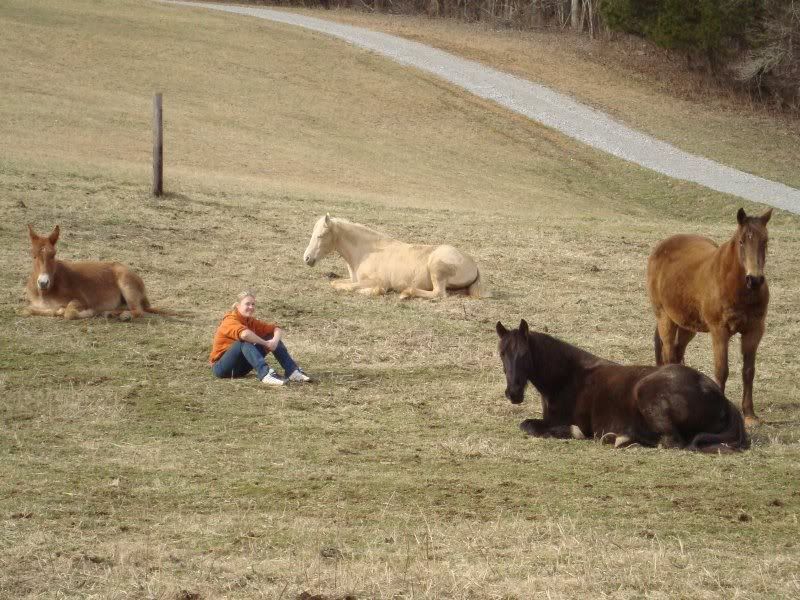 Horse Hair wigs anyone?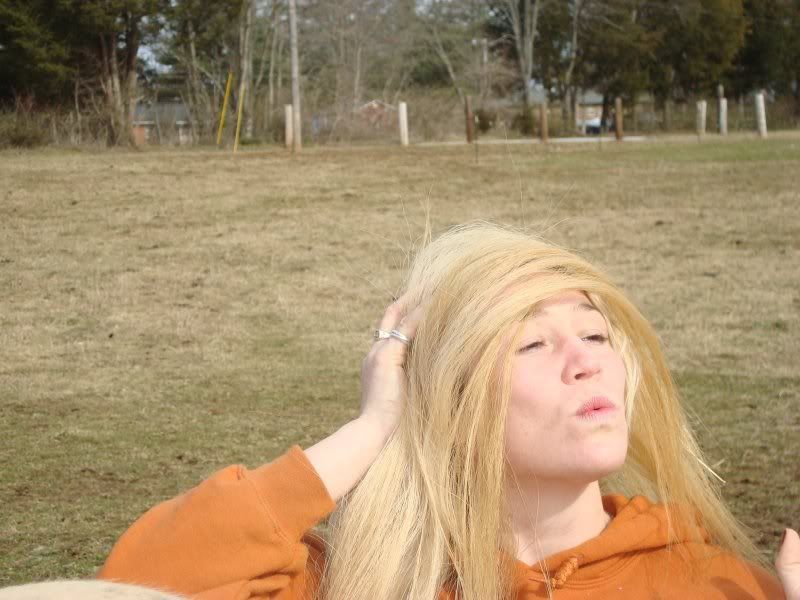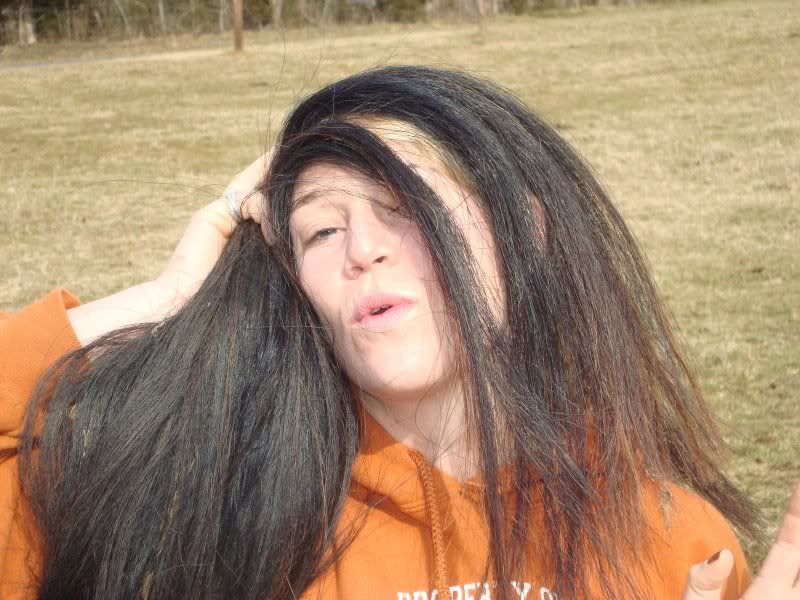 Well, we rode/worked each equine both days! Yay! Saturday Cerise the Mule got
lunged and groundwork, she got clipped and almost let me do between her
ears yay! Making progress. She had a shower and didnt enjoy it much but
getting better and better.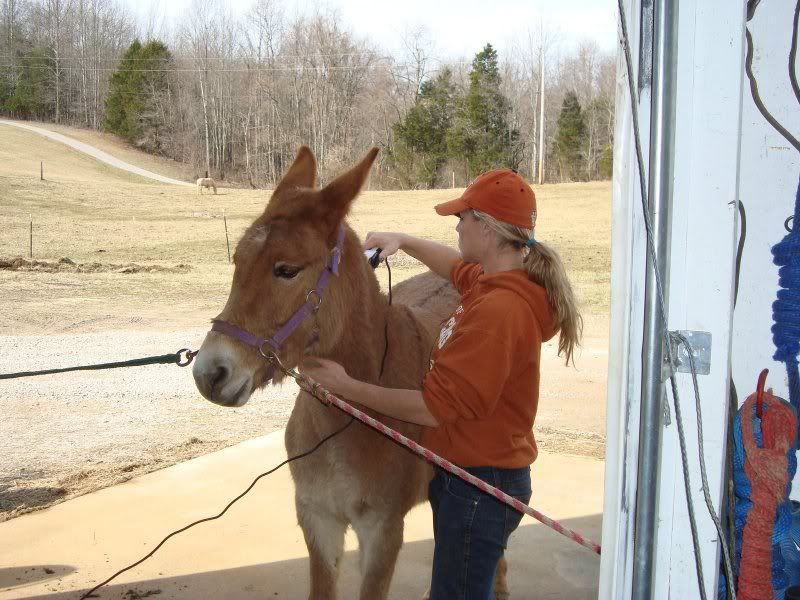 John rode Bella and Balou, they both got great workouts- Bella looks about
100lbs lighter when she is sweaty and her thick winter coat gets
flattened!!! I also rode Balou and he was on fire! I wish we could have
clocked his runwalk because he was powering around like a train! I just
let the reins hang loose and nudged him gently and boom into this
amazing runwalk...
Brigitte and I worked on walking, and then I let her get wound up a bit (trot and canter) and then we worked on
calmly walking after that... Because she can walk calmly when we ride
on roads or around fields, we have now got to the point where I need to
work on her bad habit places- so in the arena is one of them. We fought
a bit and got mad a bit but it was OK, I know that calming down is her
weak point and we have only just started working on calming down after
winding her up on purpose. We tried her new english bridle and its a
bit dodgy and a bit cheap I now have blisters from the reins.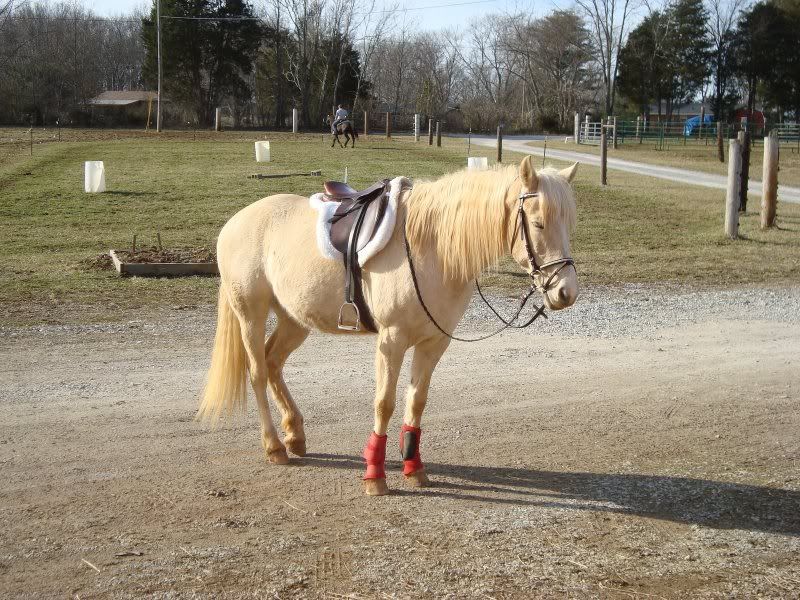 New Bridle....
Saturday Night we went to the Mardi Gras Ball... it was fun but it was not up to
standards this year apparantly- we have not been previously but I didnt
think the food or music were up to much, plus there was not a good bar,
a few beers and a choice of red, white or pink wine, all very dodgy
varieties too.
On Sunday, Cerise and I worked on some basics such as flexing and moving away from leg pressure and we also rode on
the road for the first time. John and Bella came with us for moral
support. I have walked her on the road many times but never ridden her,
and one big truck did scare her a little but thats OK for a first time.
She is funny about the texture or colour of the ground changing and
likes to jump from say, tarmac to grass, or concrete to tarmac or a
over a small crack in the road!! haha,, its cute I think and Im sure
she will get over it soon.
Cerise had a big moment today too, she showered without freaking out ATALL!!! She stood in crossties and didnt
move! Yaya! usually she freaks out and backs off the shower area and I
have to tap her on the butt with a stick to bring her back and shower
her some more etc. So my little mule is growing up!
Balou got a ride again and I didnt ride him, but apparantly he was feeling even better than saturday!
Brigitte and I worked again in the arena to try to eliminate the bad habits we
have in there- she has one area she always walks perfectly, one area
she always jigs, etc. so we were working on eliminating that and also
we worked on her trotting on the loose rein. I can now do that on the
road perfectly, but in the arena where she has her bad habits, she
still tries to accelerate. So good practise! By the end I was trying to
get her to relax her walk and it was much better. I am pleased with our
progress.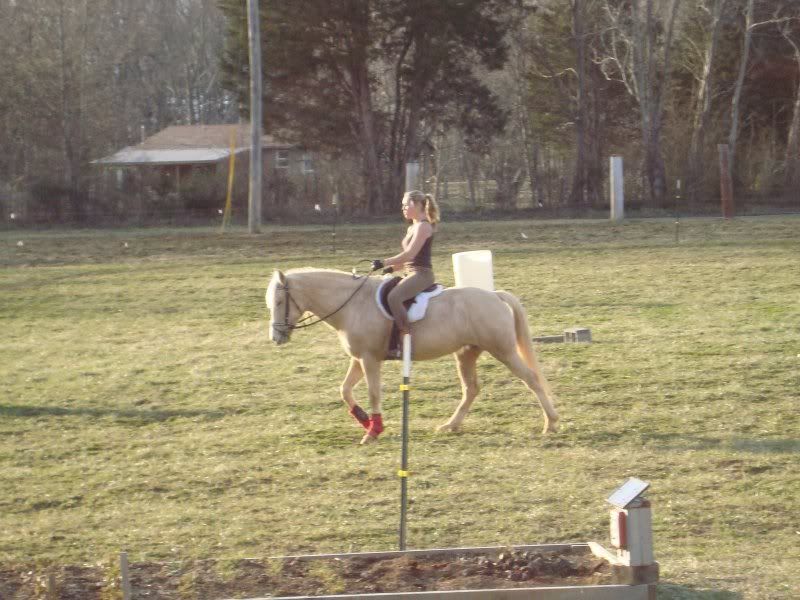 Walking on LOOSE REIN!!!!!
After lots of work.... Nap time!